---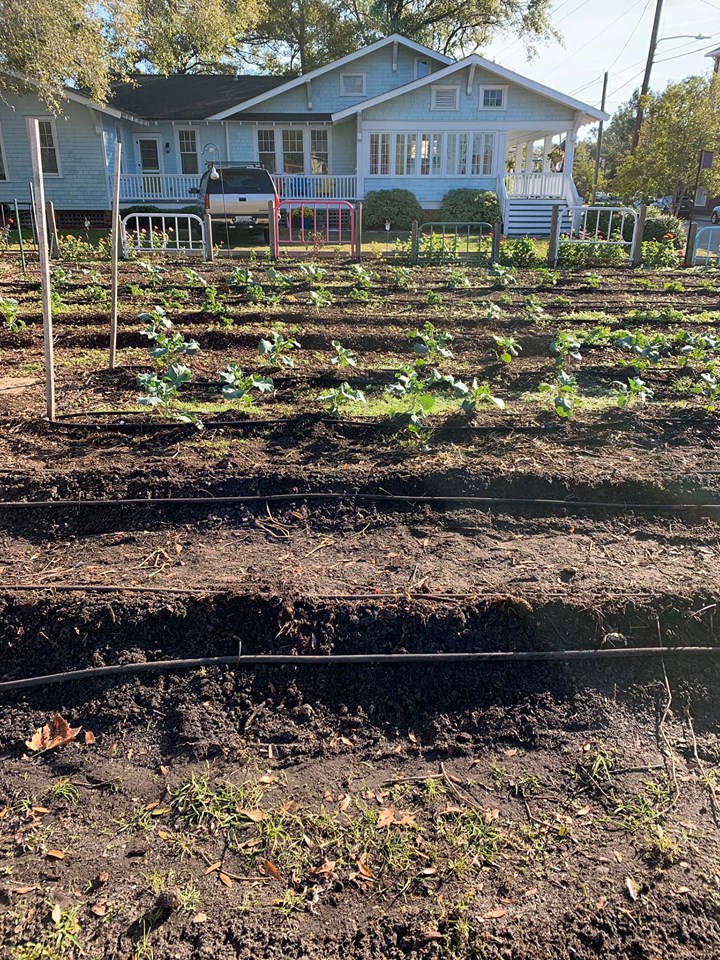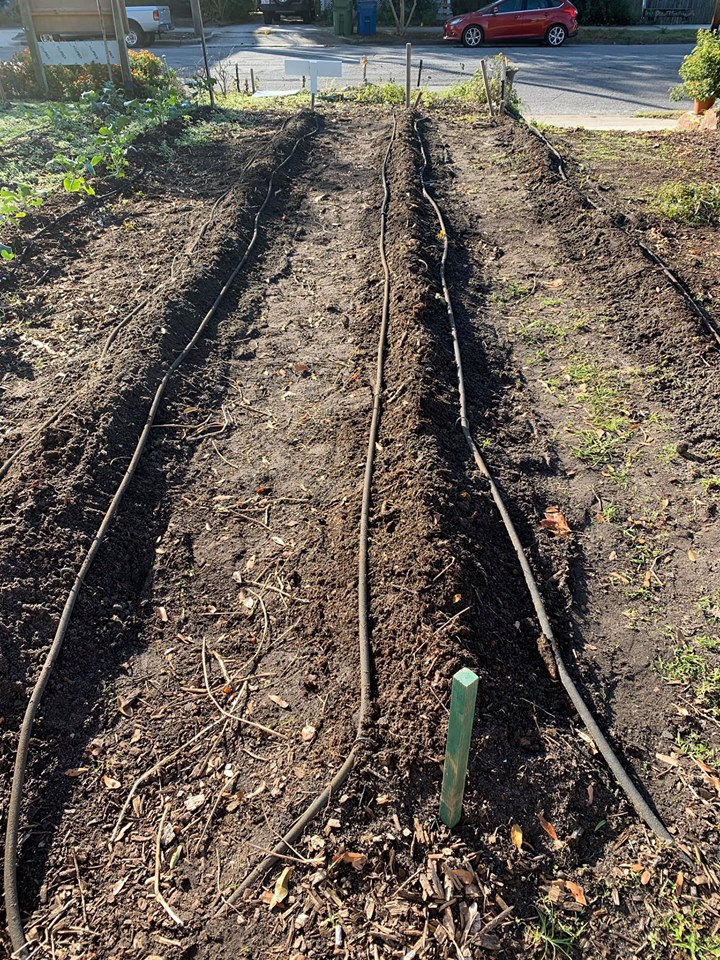 Recently a crew of UNCW volunteers turned the compost pile and sowed seeds: 2 rows of spinach, 2 rows of turnips, and 1 row of rutabagas. The fall garden is getting set.
We usually meet early on a Saturday morning, but there is always something for volunteers to do. Post a note on the Garden Facebook page to ask questions or see the schedule. We are in winter mode for the most part. But do feel free to drop by and do some weeding on your own schedule, if you so desire.
---
About the Community Garden: Join the community effort – lead by members of the Humanists and Freethinkers of Cape Fear – in tending the garden at Castle and 4th Streets in Wilmington NC. This is a "free-form" effort. In addition to organized work dates, everyone is welcome to pitch in and garden at their own pace, on their own schedule.

Please UPDATE the group with the chores you have accomplished in the garden, so that we know what needs to be done.

Produce from the garden is free to our neighbors, and we regularly harvest for the benefit of Mother Hubbard's Cupboard, a non-profit food pantry in Wilmington NC.